TEAM ANGEL(kate)666Gothic_Wicca_Katie666
Researcher U768383
666Gothic_Wicca_Katie666 's Page

Hello .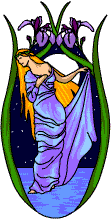 My name iz Katie, i am 13. I am the youngest member of *+~+*Gothic_Wicca_Babe*+~+* 'z Wicca Gang!! She iz my Half-Sis.
I Reali Enjoy Doin Magic and i got into witch-craft wen i found out that Kitti had stoped being bullied after doing a spell to make the bully realise that what she was doing was wrong.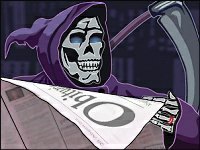 More About Me!

I love Metal, Rock, Heavy Metal and Love Metal. my Fave Bands Are HIM,Slipknot,Evanescene and Linkin Park
i have watched loads of Buffy epis(so many that i cant remember), and I have the 1st half of Season 4, in Angel, aswell as some of the others. i also like watchin Charmed and i have seen most of the epis, coz i have seen loads of them on Living TV. I was reali upset that Buffy and Angel have ended, But i guess all extremly gr8 things must end Sometime.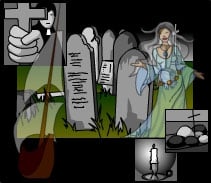 I hope you liked my page! Plz Mesage me if u wanna no sum more stuff, or just if u wanna tlk 2 lil old me.
Lv
666Gothic_Wicca_Katie666
Messages left for this Researcher

Posted

Sorry, Messages are currently unavailable.
Conversation Title

Latest Post

Latest Reply
Title

Status

Created

This user has no Entry subscriptions
Researcher Details
Name: TEAM ANGEL(kate)666Gothic_Wicca_Katie666

Most Recent Approved Entries
This user has not written any Approved Entries.
Entries
This user has not written any Approved Entries.
Disclaimer
h2g2 is created by h2g2's users, who are members of the public. The views expressed are theirs and unless specifically stated are not those of Not Panicking Ltd. If you consider any Entry to be in breach of the site's House Rules, please register a complaint. For any other comments, please visit the Feedback page.
TEAM ANGEL(kate)666Gothic_Wicca_Katie666 has no Friends
TEAM ANGEL(kate)666Gothic_Wicca_Katie666 has no Followers
This user has no Bookmarks