Bistroist
Researcher U55742
Greetings, weary web-hiker!
This page looks best in Goo!
don't they all...?
Back in business! (...almost)
Hi there, I'm Bistro, welcome to my home. Sorry the walls look a bit bare at the moment but I've just moved back in after some time IRL, and haven't quite finished unpacking yet.1
Please, come in and make yourself at home. Can I offer you anything? A

, perhaps?

Bits and pisces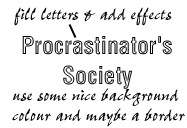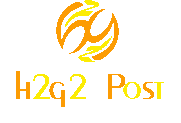 ----BEGIN H2G2 CODE BLOCK----2
Version: 1.1
RS Y++ N- SG+ A->+ P:-- L+++ M-(+) s V+ E-> PR++ p- a+ B+++ TV?(-) r+ D T- nh+
C-(+) m- t+
----End H2G2 Code Block----
Round up the Usual Suspects.
The Infinite Improbability Drive
Matters of National Security
---
View
GuideML for this page
View
this page in Redneck
1Alright, I admit it, that was a lie. I've been here quite a while, but I just never seem to get round to updating my user page. I am, after all, a procrastinator.
2Using the H2G2 Researchers Code
Messages left for this Researcher

Posted
Conversation Title

Latest Post

Latest Reply

No Posting

No Posting

No Posting
Title

Status

Created

This user has no Entry subscriptions
Most Recent Approved Entries
This user has not written any Approved Entries.
Disclaimer
h2g2 is created by h2g2's users, who are members of the public. The views expressed are theirs and unless specifically stated are not those of Not Panicking Ltd. If you consider any Entry to be in breach of the site's House Rules, please register a complaint. For any other comments, please visit the Feedback page.
This user has no Bookmarks