About Me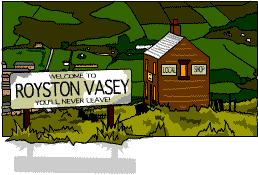 Well, first off, I'm not local...
Hailing from the southern U.S. of A., this early-thirtysomething researcher loves to write, make films, watch films, absorb knowledge, listen to music, study history, give good lovin' to the ladies, and stick it to the man...not necessarily in that order. Who'da thunk I'd actually be gettin' paid for writing down all this drivel one day?
Messages left for this Researcher

Posted
Conversation Title

Latest Post

Latest Reply

No Posting

No Posting

No Posting

No Posting

No Posting
Title

Status

Created

This user has no Entry subscriptions
Most Recent Approved Entries
Disclaimer
h2g2 is created by h2g2's users, who are members of the public. The views expressed are theirs and unless specifically stated are not those of Not Panicking Ltd. If you consider any Entry to be in breach of the site's House Rules, please register a complaint. For any other comments, please visit the Feedback page.
Mike D'Anna has no Followers
This user has no Bookmarks