My name is researcher number 46778!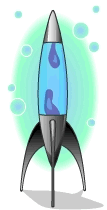 Im researcher number 46778 on this online version of the hitchhikers guide to the galaxy. I thank you for taking the time to look at this page seeing as how there is atleast a couple of hundred thousand pages to look at here in the Guide, and you incidently came to look at mine. Furthermore I am truly amazed that you've actually bothered to read this far into the introduction. Chances are, you may just be bored. Anyway... Here's my page!
Don't forget to check out my wild entry on infinity, and my slightly less wild one on rulers!!
What I do at H2G2...
Suddenly, it seems, I'm a member of quite alot of things. I'm not going to make a detailed description about every single one of them on my page. Instead, I've decided to make an own entry about this subject. So if anyone is remotely interested in what I'm part of on H2G2, I have provided a link for them here:
Well, come on then, if you're coming...
Thankyou!
Titles
The list is finally starting to look moderately impressive...
Ace (H2G2)
Creator of All (Title Appreciation Society)
Master of Ceremonies (The Manifesto for the Campaign to rename Thursday "Thing")
Keeper of Silly Walks (Keepers)
Muse of Saxophones (Muses)
Plus I'm a member of the Scandinavian Researchers Club
Some Useful and/or Interesting Pages within H2G2
These are some great links within the H2G2. I hope that if by some bizzare coincidence, you come to end up on my page, you will make use of these quality hyperportals.
The Manifesto for the Campaign to rename Thursday "Thing"
The Title Appreciation Society
Keepers
H2G2's Musehome
Scandinavian Researchers Club
William
(aka w85 - ACE, Thingite Master of Ceremonies, Creator of All, Keeper of Silly Walks, Muse of Saxophones)
Note:This page is currently undergoing extensive updating. As if you care...
Messages left for this Researcher

Posted
Conversation Title

Latest Post

Latest Reply

No Replies
Title

Status

Created

This user has no Entry subscriptions
Most Recent Approved Entries
Disclaimer
h2g2 is created by h2g2's users, who are members of the public. The views expressed are theirs and unless specifically stated are not those of Not Panicking Ltd. If you consider any Entry to be in breach of the site's House Rules, please register a complaint. For any other comments, please visit the Feedback page.
This user has no Bookmarks