fran2c
Researcher U3673443
Fran2c - Only Me!
"No guts, no black pudding... I think you know what I mean!"
---
---
So, , you're back, like one of those crazy-ass, australian, wooden frisbies. Well don't just stand there - you're making the place look untidy. Pull up a pew, put your feet up on the Sunday-best-wearing biddy in front and just relax... ok, not that much - have some self respect!
---
"Ooh it's the meek... blessed are the meek! Aah that's nice innit, I'm glad they're getting something cos they've had a hell of a time."
---
I am a happy camper at The Campsite come and visit my pitch for some
in a plastic tumbler and watch the sun set over Baggy Point.
Find me at Pitch 34
---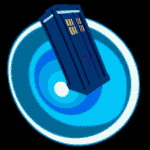 ---
Links - I need these in my (h2g2) life
Hints and Links
Spice Up Your User Page
Smileys
Pictures
Alternative Writing Workshop
Guide ML Clinic
Messages left for this Researcher

Posted
Conversation Title

Latest Post

Latest Reply

No Replies

No Replies

No Replies
Title

Status

Created

This user has no Entry subscriptions
Most Recent Approved Entries
This user has not written any Approved Entries.
Disclaimer
h2g2 is created by h2g2's users, who are members of the public. The views expressed are theirs and unless specifically stated are not those of Not Panicking Ltd. If you consider any Entry to be in breach of the site's House Rules, please register a complaint. For any other comments, please visit the Feedback page.
This user has no Bookmarks