ChiKiSpirit
Researcher U3173112
ChiKiSpirit ©
Hello!
I am ChiKiSpirit©
Adding very special Colour Names Directory here again

Thank you to all those people that have helped me to get this far…

Whichever way you decide to go...it's always best to go with the flow!
If your wish and dream is true, then you can be sure it will come to you...Wherever you are, wherever you be, be true to yourself and then you'll see your wish and dream is true..(or something like that)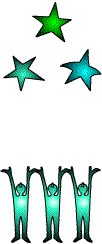 I have met my grandmother many times, but I never ever met her
I have also met my grandfather many times and I never ever met him either...
Keep cool... Keep calm...Be positive...
© for my name, my music and writing, not for the smileys or other peoples' work
Conversation Title

Latest Post

Latest Reply

No Posting

No Posting

No Posting

No Posting

No Posting
Title

Status

Created

This user has no Entry subscriptions
Most Recent Approved Entries
This user has not written any Approved Entries.
Disclaimer
h2g2 is created by h2g2's users, who are members of the public. The views expressed are theirs and unless specifically stated are not those of Not Panicking Ltd. If you consider any Entry to be in breach of the site's House Rules, please register a complaint. For any other comments, please visit the Feedback page.
This user has no Bookmarks