Winter - Formerly Plastic Rock Chick
Researcher U2914057
Diary Of A Winter.
Welcome.
I go by the name of Lizzie.
I'll be posting journals to explain what's going on with myself. =S It's too confusing to put here.
I turned 13 this year! [13 July]
Duuude, I'm everywhere 0-0
Youtube - Stuckinsnowagain
DeviantArt - Rijii-erizabesu
Photobucket - Stuckinsnowagain
Yeah, not much else to add now. =/
Member of The Darkside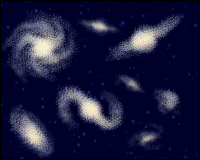 (with cookies [Or Cake])
Thanks Peace for showing me how to get the badge!
Messages left for this Researcher

Posted
Conversation Title

Latest Post

Latest Reply

No Posting

No Posting

No Posting
Title

Status

Created

This user has no Entry subscriptions
Researcher Details
Name: Winter - Formerly Plastic Rock Chick

Most Recent Approved Entries
This user has not written any Approved Entries.
Disclaimer
h2g2 is created by h2g2's users, who are members of the public. The views expressed are theirs and unless specifically stated are not those of Not Panicking Ltd. If you consider any Entry to be in breach of the site's House Rules, please register a complaint. For any other comments, please visit the Feedback page.
This user has no Bookmarks