littlemightyblue2(Not around much at the moment)
Researcher U2857559
If nothing else,at least i can say i wanted to try.
Now that you are here feel free to have a browse around.Don't worry no one will find out that you have been lurking or will they....
Firstly, welcome to my virtual retreat,
a place where you will hopefully join me in an escape from reality every now and then!
H2G2 becomes a sort of home from home for some people.
Yes,it really is that addictive!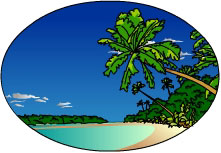 "My retreat,where the sun is always shining,the sea is clear and everybody is made welcome."
Help yourself to a drink,it relieves the pain from reading,(believe me i had to write this)and they are complimentary,if only virtual.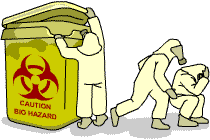 *Please dump all problems and sadness in the bin provided(don't worry its emptied daily)Guarenteed not to work,but hey it's worth a go!*
I am proud to annouce i have recieved my first badge.I am chief Of the darkside,(nothing sinister),we have cookies!
Member of The Darkside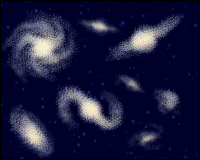 (with cookies)
Badge designed by Straighttalker.

If you would care to join us at the darkside,just have a nosy in my conversations(if you haven't already)and you should find us somewhere.Ask for U2006 ,Who began the group after indulging in some cookies late one night.
I have also been Hootoo adopted by * drum roll please...*...lil ...ACE/Scout ....*still dragging Rob the Carpet about*,who is now my auntie,and very nice she is too!
Messages left for this Researcher

Posted
Conversation Title

Latest Post

Latest Reply

No Posting

No Posting

No Posting

No Posting

No Posting
Title

Status

Created

This user has no Entry subscriptions
Researcher Details
Name: littlemightyblue2(Not around much at the moment)

Most Recent Approved Entries
This user has not written any Approved Entries.
Disclaimer
h2g2 is created by h2g2's users, who are members of the public. The views expressed are theirs and unless specifically stated are not those of Not Panicking Ltd. If you consider any Entry to be in breach of the site's House Rules, please register a complaint. For any other comments, please visit the Feedback page.
This user has no Bookmarks