*Creeeaaak!* "Welcome to my page! Ha! Ha! Ha!"
I was saddened to hear the news of Douglas Adams. My deepest sympathies go to all his family.
---
Hi
Welcome to my page!
Since the rest of this site has had a new look I decided that I should update my introduction. So...I'm just going to babble on randomly for a bit(Just scroll down if you do not wish to hear my ponderings *sniff sniff*).
You're still here!!!!! Yay!!!!! Well, what to say...I love dolphins, (you'd never have guessed would you?); I live in North west England, (the bit that's ALWAYS sunny and NEVER EVER rains...yeah, right).
I am also EXTREMELY strange (ask any of my friends, they'll tell you!)
Does anyone out there know any other dolphin friendly researchers? I've met some but would love to meet more. Please leave a message to say so.
My dolphin page has now got a little further on but if you see (or rather don't see) any information I have missed then perhaps you could tell me (I would, of course show recognition for it). Please check it out!
I want to be a vet when I'm older, (I know it's hard ... I've heard all of the stories about how hard it is to get into vet school). I work at a vet's 1 Saturday out of 2 and the second Saturday I work at a falconry. That is soooo amazing. I could talk about it all day. In fact I do to my friends and they now all run at the first mention of birds.

I love music and play the piano and flute and attempt to sing.
I also love reading. I love to read anything and everything from sci-fi to romantic classics like Jane Austen. My favourite books (other than Hitchhiker's Guide, obviously) are "Lord of the Rings" and "Pride and Prejudice".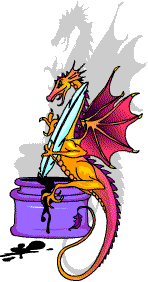 I also love to write short stories and poems (although they are not very good). Please feel free to talk about any of the above... sorry, I'll rephrase that 'cos it sounded as if I was giving you the option. Talk about one of the above!
Leave all messages here . . . time is running out . . . tick tock tick tock . . . Thanx for reading
luv
Emma
(PS for any more info read journals etc.)
---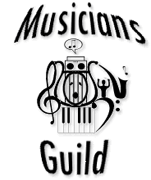 I'm a MuG, a member of the h2g2 Musicians Guild. The Musicians Guild is a virtual club for musicians, singers, composers, and other music aficionados at h2g2.
---
Yay!!!!! My page is now 2 years old... oh yeh and happy birthday h2g2....of course my page's birthday is FAR more important! I have now been accepted into the heavenly ranks of guradian angels. They are a saintly bunch who help the new (and lost) souls here. Go to
Get a guardian angel
Conversation Title

Latest Post

Latest Reply

No Posting

No Posting
Title

Status

Created

This user has no Entry subscriptions
Researcher Details
Name: Dolphin Girl: Patron Saint of Incoherent Ramblings; Keeper of Flutes and Singing Watches

Most Recent Approved Entries
Disclaimer
h2g2 is created by h2g2's users, who are members of the public. The views expressed are theirs and unless specifically stated are not those of Not Panicking Ltd. If you consider any Entry to be in breach of the site's House Rules, please register a complaint. For any other comments, please visit the Feedback page.
Dolphin Girl: Patron Saint of Incoherent Ramblings; Keeper of Flutes and Singing Watches has no Friends
This user has no Bookmarks