misty angel......on a journey to insanity and quite enjoying the scenery
Researcher U241914
if your names not down your not coming in!!!!!!! :op

if you fancy lurking someone then click here
lurk
hi there
i'm misty and i'd like to bid you a very warm welcome to my little corner of hootoo....so pull up a chair,grab a

an i'll tell you a little bit about me.
well i'm a 32 year old cuddly laid back down to earth redhead an i hail from the beautiful city of liverpool which is set to become the capital of culture.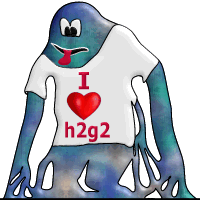 things i like to do include...listening to all different types of music,my playstation (as hey why should the guys have all the fun
),chilling and having a laugh with my friends when i see them,pubs an clubs,reading as i happen to be a big fan of stephen king and other such author like himself,i also love anything to do with the paranormal an i'm a big fan of most haunted and last but by no means least i absolutely LOVE anything to do with

s and have done ever since i was a little nipper
thing's i don't like include...arrogant and two faced people,dishonesty,liars,back stabbers,judgemental people and cricket!

so if you've enjoyed your little mooch around my page and you'd fancy a chat then do feel free to leave me a post and i will endeavour to get back to you.
thanks for stopping by and
out
Messages left for this Researcher

Posted
Conversation Title

Latest Post

Latest Reply

No Posting

No Posting

No Posting

No Posting

No Posting
Title

Status

Created

This user has no Entry subscriptions
Researcher Details
Name: misty angel......on a journey to insanity and quite enjoying the scenery

Most Recent Approved Entries
This user has not written any Approved Entries.
Entries
This user has not written any Approved Entries.
Disclaimer
h2g2 is created by h2g2's users, who are members of the public. The views expressed are theirs and unless specifically stated are not those of Not Panicking Ltd. If you consider any Entry to be in breach of the site's House Rules, please register a complaint. For any other comments, please visit the Feedback page.
This user has no Bookmarks