tonemonkey(Steve Cooper, of BLiM fame (?!) contact me!)
Researcher U235871
Me and my introduction
Hello.....
Anyone there?......
Can everyone hear me at the back? Good.
Welcome
Firstly I should say I am tonemonkey. Not A tonemonkey, not THE tonemonkey, just plain old tonemonkey. I'm 29 (now), married, a father and live in London or rather a bit tacked on to London called East Sheen. East Sheen is a nice place, not wonderful, not exciting, not (and lets be certain about this) cheap, but nice. When I was at school my English teacher Miss McNulty (hello!) said that nice was the most overused word in the language, but nice is the only word that can describe East Sheen, it's not enough of anything else to call it something more exciting or adventurous, so nice it is. Sorry Miss.
What about me and my likes? I like music, specifically blues, playing guitar, specifically blues, colours, specifically blues, and some other stuff which isn't blue. The other stuff isn't important right now, or rather I can't think of anything funny to say about it. So I won't.
Also, my wife agrees with you, tonemonkey is a silly nickname.
You know what? You can hear me on the internet.

If you're brave, and actually want to (!)

you have 2 options. Google me, I should be the first result, or just click here
Tonemonkey and the Fabulous Mojo Kings at Soundclick
Hopefully it wont make you feel like this.....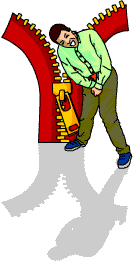 I have another newer site too,
The Home Of The Tonemonkey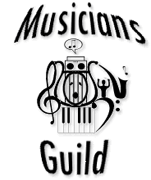 Messages left for this Researcher

Posted
Conversation Title

Latest Post

Latest Reply

No Posting

No Posting

No Posting

No Posting
Title

Status

Created

This user has no Entry subscriptions
Researcher Details
Name: tonemonkey(Steve Cooper, of BLiM fame (?!) contact me!)

Most Recent Approved Entries
This user has not written any Approved Entries.
Disclaimer
h2g2 is created by h2g2's users, who are members of the public. The views expressed are theirs and unless specifically stated are not those of Not Panicking Ltd. If you consider any Entry to be in breach of the site's House Rules, please register a complaint. For any other comments, please visit the Feedback page.
This user has no Bookmarks