Mystic Martin
Researcher U233989
Mystic Martin: Teller of fortunes, astrologer, numerologist, caster of runes and spells, explainer of dreams and omens.
Merry Meet and welcome to my chamber of mystical delights!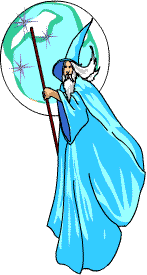 Name: Mystic Martin
The A-Z of Mystic Martin
A is for Alchemist, forger of the soul's metal.
B is for Binding, the magickal art of keeping what's yours.
C is for Conciousness, the way we perceive reality.
D is for Dimensions, the pathways of Conciousness.
E is for Experimentation, the process of exploring dimensions.
F is for Future, the end of your current path.
G is for Gods and Goddesses, the energies of the night.
H is for Heaven, the ultimate soul's destiny.
I is for Individual, the personal soul.
J is for Justice, the wheel of karma.
K is for Knowledge, the gathered evidence of the senses.
L is for Love, the ultimate force in the universe.
M is for Mystic, the experience of expanding consciousness.
N is for Nightkind, those who come alive after dark.
O is for Opportunity, a half open door.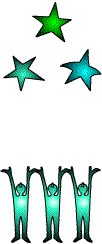 P is for Possibilities, what are yours?
Q is for Questions, do you have any?
R is for Response and Resonations, I will help if I can.
S is for Secrets, the unavailable knowledge.
T is for Tarot, the book of the insight.
U is for Universe, all we are able to know in one lifetime.
V is for Venturing, the courage to ask.
W is for Why?, the only question worth asking.
X is for X. The spot we seek on the map.
Y is for You, the reader with the question.
Z is for Zenith, the highest point attainable.

This is the way you pay for the services of Mystic Martin. You ask a question, or request a general reading, when you receive the answer you think about it for two days to allow your insight to guide you, then you pay by performing a kindness for someone; thus closing the karmic circle between us.
Conversation Title

Latest Post

Latest Reply

No Posting

No Posting

No Posting

No Posting
Title

Status

Created

This user has no Entry subscriptions
Most Recent Approved Entries
This user has not written any Approved Entries.
Disclaimer
h2g2 is created by h2g2's users, who are members of the public. The views expressed are theirs and unless specifically stated are not those of Not Panicking Ltd. If you consider any Entry to be in breach of the site's House Rules, please register a complaint. For any other comments, please visit the Feedback page.
This user has no Bookmarks