MaRcMeiSTeR (ACE) JeDi GuArDiAn EnEmY oF DarTH MaLeK
Researcher U229688
KoRn316 - Life is but an Onion that we peel away while crying lol

Hi welcome to my space, please stay and leave me a message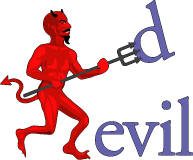 Hey im Marc
Im 20,m,West Midlands. I used to be Marc316, Justin-Credible and KoRn316 on LD. So if anyone remembers me let me know.
Im at university at the moment trying to get a degree.Im really into my football, love playing it and watching it. Music wise I am into Rock music. My fav band is Korn went and saw them in London last year in September, best gig i've been to. Other bands I like are; Manson, Deftones, Taproot, InMe, Fallen to, Soulfly, Sepultura, System of a Down, Spineshank, Pantera, Metallica, Slayer, Machine Head, Offspring, Slipknot, Stone Sour, Amen, Mushroomhead and loads more.


I also love watching films. My favourite genre are horror and comedy films. My fav films include Cradle of Fear, Shawshank Redemption, The Green Mile, Gladiator,
The Crow
, The Shining, Leon and Training Day to name just a few
I love goin to rock clubs and pubs gettin drunk and goin to gigs. Neway this is me and it's all I can think of writing for now lol L8Rz MaRc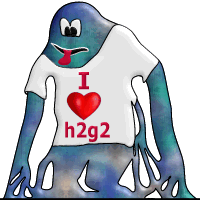 So keep the gun oiled and the temple clean. sh!t, snort and blaspheme. Let the heads cool and the engine run because in the end everything we do, becomes just everything we've done.
Wanna see who's online? click here
Wanna see people who used to go on Leisure District click here
Wanna see pics u can use on your page? click here
My PalsMarcs MatesLozAndrea(ACE)MelClaireEmmaBeCkZ(ACE)TracyGenevieveSian(ACE)
I'm a proud ACE (Assistant Community Editor). If i'm not around for assistant please contact one of the many ACE's below:
Please delete and write your message here
Your Birthdate: August 30
Your birthday on the 30th day of the month shows individual self-expression is necessary for your happiness. You tend to have a good way of expressing yourself with words, certainly in a manner that is clear and understandable. You have a good chance of success in fields requiring skill with words. You can be very dramatic in your presentation and you may be a good actor or a natural mimic. You have a vivid imagination that can assist you in becoming a good writer or story-teller. Strong in your opinions, you always tend to think you are on the right side of an issue. There may be a tendency to scatter your energies and have a lot of loose ends in your work. You may have significant artistic talent and be very creative.
What Does Your Birth Date Mean?
THIS PAGE IS UNDER CONSTRUCTION
Messages left for this Researcher

Posted
Conversation Title

Latest Post

Latest Reply

No Posting

No Posting

No Posting

No Posting
Title

Status

Created

This user has no Entry subscriptions
Researcher Details
Name: MaRcMeiSTeR (ACE) JeDi GuArDiAn EnEmY oF DarTH MaLeK

Most Recent Approved Entries
This user has not written any Approved Entries.
Disclaimer
h2g2 is created by h2g2's users, who are members of the public. The views expressed are theirs and unless specifically stated are not those of Not Panicking Ltd. If you consider any Entry to be in breach of the site's House Rules, please register a complaint. For any other comments, please visit the Feedback page.
This user has no Bookmarks