HELP_IM_LOST (why are there not enough hours in the day?)
Researcher U225097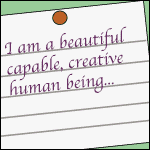 HELP_IM_LOST
Hello do you know your way around this maze?

Thank you for stopping by and visiting my page, are you here for the duration, if so follow me
and help yourself to a
you will need it.
Well, a little about myself, I am now 28
,

which makes me feel as if I am getting old
, i'm a barmaid
, I happen to be a
? I wish
Go clubbing a lot,
my social life
. Used to be mad into water sports
which I would
to get back into, (canoeing, sailing,
rowing and have one dive in my pocket) I have been very lucky in the fact that I have had the opportunity to do quite a few things, bungee jump (which was very scary) I have absailed, rock climbed, (including jumping off the edge of a cliff being attached to a piece of rope (which was incredibly scary) wind-surfing
even though I was no good at it I still enjoyed it, I have participated in a saling race
, from Holland back to Britain, near gale force winds, in a 36ft yacht, which has to have been one of the most amazing experiances of my life, so yes, I have been very fortunate that I have had the opportunites to experience these things, and I am hoping to do a Sky-Dive next, for charity, just waiting for the information to come through!
Support Chelsea
HATE Arsenal and Manchester United (sure i will get grief for saying that)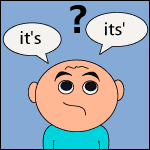 Reading, horror mainly, and the owner of a wonderful son,
my pride and joy
So enough about me, sure you are more than likely wanting another drink, here you go,
and do you fancy some crisps with that
If you want to see who is online or lurking click on this link here!
Are you a Diva? If so come and visit us in the Diva's room DIVA
Or you could always come and visit us in the very spooky Velvet Room just click HERE
So come on, say hi to me, and tell me a little about yourselves

digibox users if you want to access the internet click here!
Messages left for this Researcher

Posted
Conversation Title

Latest Post

Latest Reply

No Posting

No Posting

No Posting

No Posting
Title

Status

Created

This user has no Entry subscriptions
Researcher Details
Name: HELP_IM_LOST (why are there not enough hours in the day?)

Most Recent Approved Entries
Entries
This user has not written any Approved Entries.
Disclaimer
h2g2 is created by h2g2's users, who are members of the public. The views expressed are theirs and unless specifically stated are not those of Not Panicking Ltd. If you consider any Entry to be in breach of the site's House Rules, please register a complaint. For any other comments, please visit the Feedback page.
This user has no Bookmarks