Patron Saint of Kittens... aka Pantherlady THE Werepanther of h2g2 and Queen of BBNs
Researcher U222826
my life, my universe and nothing about me
A Fixation with all things Feline

Welcome to my world, !
I'm Genevieve - Researcher 222826. But you can call me, Gen, Gene (as in Jenny), GC, Genny of the Veves, Puss-cat, Kitten, Veve, Neg, Vegas, Generellaviva, Vegalina, Genno, Mum, PSK, Pantherlady, Pee-wu-wu, Purewhitewave or anything else you can think of.
I was born in Pembury, Nr Tonbridge, Kent... I am however, currently living in a town near Leeds (or at University in Aston, Birmingham). I'm just going into my first year to study Cell and Molecular Biology. I used to go to an all-girls private school, where I studied Human Biology, Chemistry and Maths for A2.
My age is made up of two integers, which when multiplied together make 9. One of those numbers is 1.
Please feel free to leave me a message, and make yourself at home...
Gen, I wanted to leave you a message...
Why am I Pantherlady?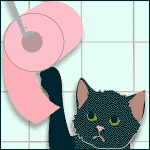 That's simple... I am a feline person. But what does that mean? I strive to acheive all those wonderfully feline aires and graces:
Elegance
Sultry-ness
Sexy Seductive-ness
Sleek-ness
Contented-ness
Regal-ness
Slinky-ness
Playful
Cute
Fluffy
Infact the only aire I can think of that I do not strive for is Superiority...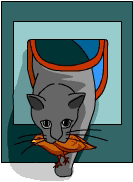 Who it is that lies beneath this feline mask...
Let me see if I can give you a small insight into who I am...
Music
I love pretty much anything from Rock to Classical to Jazz to Humorous music. Favourite Artists include 3 Doors Down, Shostokovich, Louis Jordan and the Monty Python Boys. I also play the cello (post grade 8) so I love alot of cello music to!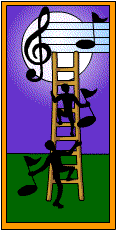 Books and Authors
My favourite books are, as expected, The Hitchhiker Trilogy, And Jasper Fforde's Thursday Next Series.
TV
The best shows are the classic comedy programs, Blackadder, Monty Python, COUPLING!!!!, 'Allo 'Allo!...
Friends
My two best friends off H2g2 are Matthew and Natasha... I love you guys! Meanwhile, there are many people I consider to be great people here too...
My boyfriend Xander... You're my sweet sweet boy...

...
Pantherlady's List of Interesting PeopleAzaharGlennKatPatrickStealthThe Doc
For even more interesting people go visit the people my friends list...
So what do I do when I'm not playing my cello, listening to music, reading or topping up my tv comedy time? I make jewellery, pamper my cat, give out loads of hugs and work on my book.
St Genevieve of Paris
Saint Genevieve of Paris was also the Patron Saint of Disasters. She was a feminist leader, who headed the Pure White Wave movement, a rebellion of *White haired women* (It is said that the women incredibly blonde hair) who marched on Paris.
42!!!!!!
Do you add up to 42? I do!
(8x(2x2))+(6+2+2)=42
*Purrr* What I Do...*Purrr*
I am THE Werepanther of H2G2. Become one of the
Werebeasties
today!
WerebeastiesWerekitty the werekittyNevermore the WerehumanCatwoman the original H2G2 Werecat - a freak of un-natureSt. Jon Quixote the werewhitetigerPhoniex the weresnowleopardRalph the Wonder Llama, the were-Ravenous Bugblatter Beast of TraalMystrunner the wereangelSchrodinger's Cat Flap the weresiamesecatNarapoia the WerelemurReefgirl the WerevixenFlying Betty the WeredragonAries the WerewolfDragantha the Werehuman (normally a dragon)DrunkenDeath the Weresnake (literally legless)Gangorlas the White the WerewolfcatMadpea the WereelvenwingedcatarooCraxus the Werebalrog (pround owner of a Nazgul)Archaris the WerephoenixHis Divine Shadow the WerewookieMombassa the WerethunderbirdPantherlady the WerepantherLimitless the WerelionMetroid the WeremetroidHappysuggs the burgundy WerehedgehogGet the Code for this list Become a werebeast yourself
I'm a
guardian angel
. This next bit was part of my sainting ceremony:
Pantherlady, come and receive your patronage of kittens, a much needed saint!
*As P crawls forward, she avoids the fountain to prevent any water from hitting her coat.
Pantherlady, you are well equipped to be the Patron Saint of Kittens. Look after them well.
*the sword swoops over the haunches of the angel. Little images of kittens playing appear at her shoulders.
Go forth Angel Pantherlady. Lead your kittens well when they have need for you. There are more than enough on h2g2 that require your aid!
*she crawls over to the side, her new furry wings flexing in perfect alignment with her body.
For more Information on H2g2's Guardian Angels, Visit
H2G2 Guardian Angels
.
I am soon to be a member of the H2G2 Pythonists society.
Biology
A STUDY OF LIVING THINGS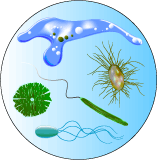 For useful biology articles I have written, please follow these links:
The Importance of Water in Biological Systems
Carbohydrates
The Applications of Enzymes in Industry and Medicine
USeful and Entertaining Articles
Kittens
So long and Thanks for Laughing
Making a Plastic Bag Bra
Spicing Up your user page
Guide ML Clinic
The H2G2 Post
New Researchers
Random Guide Entry
Messages left for this Researcher

Posted
Conversation Title

Latest Post

Latest Reply

No Posting

No Posting

No Posting

No Posting

No Posting
Title

Status

Created

This user has no Entry subscriptions
Researcher Details
Name: Patron Saint of Kittens... aka Pantherlady THE Werepanther of h2g2 and Queen of BBNs

Most Recent Approved Entries
Disclaimer
h2g2 is created by h2g2's users, who are members of the public. The views expressed are theirs and unless specifically stated are not those of Not Panicking Ltd. If you consider any Entry to be in breach of the site's House Rules, please register a complaint. For any other comments, please visit the Feedback page.
This user has no Bookmarks