KNight BLUENOSELD, landlord and GOD of The Boars Head A1042534 United Friends Minister of Self Rigtheousness
Researcher U222603

As landlord of The Boars Headwhy not come and join me for a drink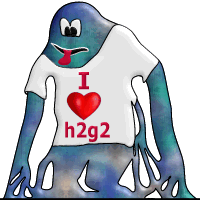 WHOS ONLINE
STATS
LIST OF FELLOW LDERS
CLICK HERE
TO MAKE THIS PAGE DIGIBOX FRIENDLY
Hi i'm an ex-LDer,some of you might remember me from late nights spent in the pub room getting virtually pissed lol. well if you do remember me then drop me a line (please see guestbook below), if you dont then here's your chance. It would be great to catch up on old friends and make some new ones along the way. Well a litle bit about myself then...im male 40 years young from Birmingham, i'm married with 3(oops make that 4) children. My hobbies include Football. i'm a big blues fan, hence the handle BLUENOSELD.

BEWARE LURKERS, MY PROTECTORS ARE
WATCHING!
MORE USEFUL LINKS

MY LINKS ACES HOME PAGEML GUIDE INDEXNEW USER DONT PANICSMILEYSREADING THE GUIDENEWS PAPERML GUIDE CLINICTALKING ABOUT THE GUIDECONTRIBUTING TO THE GUIDELDERS QUOTESFRIENDS OF LDPICS BUILT BY MALO_KORRIGAN
Just click below and leave me a message,i wont bite!

MOON ON A STICK inc.
Messages left for this Researcher

Posted
Conversation Title

Latest Post

Latest Reply

No Posting

No Posting

No Posting
Title

Status

Created

This user has no Entry subscriptions
Researcher Details
Name: KNight BLUENOSELD, landlord and GOD of The Boars Head A1042534 United Friends Minister of Self Rigtheousness

Most Recent Approved Entries
This user has not written any Approved Entries.
Disclaimer
h2g2 is created by h2g2's users, who are members of the public. The views expressed are theirs and unless specifically stated are not those of Not Panicking Ltd. If you consider any Entry to be in breach of the site's House Rules, please register a complaint. For any other comments, please visit the Feedback page.
This user has no Bookmarks