Privateer
Researcher U222398
Spacecamp, summer ´03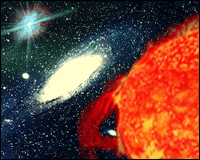 Skilled and experienced crew (pilots, maintenance-personel and catering-staff) needed for the scheduled ´03 summer spacecamp-excursion, onboard the newly recovered "Egobein II" ,qwerty-class I.G.cruiser , ..
I rarely have the patience to thoroughly (please correct spelling, if so incited)read fairly simple, but all-encompassing instructions, which is probably why i never considered becoming a NASA engineer.
Not that anyone there ever gave me a reason to weigh up the pro´s and con´s of accepting such responsebility..
-Nevermind that either.
..I happen to be a male Dane, damn close to 30 but officially not intimidated by the coming of age, ...just now wondering what my original intension for making this entry might have been? I guess the prospects of aquirering a Researcher´s degree, free of charge, for this awesome forum drove me, and maybe the possibility to comment other researchers(-see,i allready take pride in my newfound identity and sense of belonging..) skilled and intelligent additions..
thus,hopefully ,i will develop the necessary tools to come up with something clever myself..
Untill that happy moment comes along, here´s a piece of my favourite chinese fortune-cookie-wisdom..:
Life has a limit,but knowledge is without limit.
For the limited to pursue the unlimited is futile.
To know this, and still pursue knowledge, is even more futile.
In doing good, avoid fame.
In doing evil, avoid punishment.
Thus, by pursuing the middle way, you may preserve your body,
fulfill your life, look after your parents
..and live out your years...
(Chuang Tsu,4´th century B.C.Era)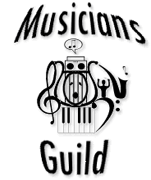 - ..And Fiercely Proud Of It!
Messages left for this Researcher

Posted
Conversation Title

Latest Post

Latest Reply

No Posting

No Posting

No Posting
Title

Status

Created

This user has no Entry subscriptions
Most Recent Approved Entries
Entries
This user has not written any Approved Entries.
Disclaimer
h2g2 is created by h2g2's users, who are members of the public. The views expressed are theirs and unless specifically stated are not those of Not Panicking Ltd. If you consider any Entry to be in breach of the site's House Rules, please register a complaint. For any other comments, please visit the Feedback page.
This user has no Bookmarks