Tiger-in-a-TigerTank. But you can call me stuey or stuart.lol
Researcher U221470
ABOUT ME
Welcome , to my little corner of h2g2

........
The Usual Questions, answered
Name:
Stuart
Age:
27
Location:
Gravesend, Kent
(also known as the 'Garden of England')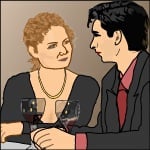 I have a
friend
. We met quite a while ago now on the old Leisure District chat site, sadly now gone
, Leisure District is gone, not my friend
, my user name was 'There's-a-tiger-in-me', some old users may remember me, if you do why not leave a message for me
To leave me a message, click below
MESSAGE BOOK
To leave a private message, click on the button below
PRIVATE BITS HERE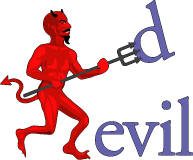 You may find some of the following links useful
---
Who`s online
---
My Conversations
---
Search h2g2
---
The Boars Head
---
List of Lders
---
Smileys Index
---
H2G2 Picture library
---
Colors Index
---
Dont-Panic Help Center
---
Messages left for this Researcher

Posted
Conversation Title

Latest Post

Latest Reply

No Posting

No Posting

No Posting

No Posting

No Posting
Title

Status

Created

This user has no Entry subscriptions
Researcher Details
Name: Tiger-in-a-TigerTank. But you can call me stuey or stuart.lol

Most Recent Approved Entries
This user has not written any Approved Entries.
Disclaimer
h2g2 is created by h2g2's users, who are members of the public. The views expressed are theirs and unless specifically stated are not those of Not Panicking Ltd. If you consider any Entry to be in breach of the site's House Rules, please register a complaint. For any other comments, please visit the Feedback page.
This user has no Bookmarks