Rachie D ..terrible at keeping in touch with people
Researcher U213399
Me and everything

Hurray! I found my old page! Hello and welcome! I'm a "mad" (compared to other people I knew before becoming a researcher), bad and sad to know 35 (ha ha!) year old female, living in Ipswich in the UK. As a major science fiction fan, I have been obsessed with Hitchhiker's Guide since it was on the TV when I was a child.


42-ism is(2x(1+3)x3)+9+9=42!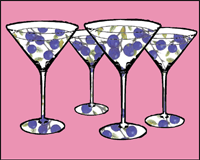 ~Conversations~
Messages left for this Researcher

Posted
Conversation Title

Latest Post

Latest Reply

No Posting

No Posting

No Posting

No Posting

No Posting
Title

Status

Created

This user has no Entry subscriptions
Researcher Details
Name: Rachie D ..terrible at keeping in touch with people

Most Recent Approved Entries
Disclaimer
h2g2 is created by h2g2's users, who are members of the public. The views expressed are theirs and unless specifically stated are not those of Not Panicking Ltd. If you consider any Entry to be in breach of the site's House Rules, please register a complaint. For any other comments, please visit the Feedback page.
This user has no Bookmarks