LittleDarlin
Researcher U198450
LittleDarlin's watching you....

Hi there,

Welcome to my new space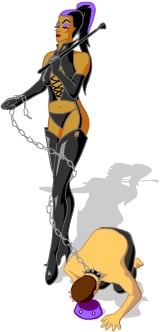 i'm Trish n i'm unique, just like everyone else!
I LIKE:-



well obviously i love my daughter and son equally.



music(especially heavy metal) but my diverse tastes include almost nething.



D.I.Y. if i've got the time n money i could give Changing Rooms a run for their money.



Karate..Shotakan i made it to 3rd kyu (2 b4 blackbelt) b4 i had to give it up, but hope to continue where i left off, someday.



Films,political thrillers, comedy n most things as long as they have good actors in them.











I DON'T LIKE:-



liars n hypocrites.


country&western,reggae or jazz music.....MUSIC??


neone who harms children or animals.


green.


curries , mint or coffee!!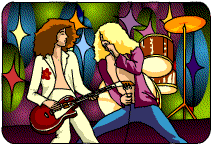 if u feel the urge to leave me a message then please do and i will reply

Happy chatting
Messages left for this Researcher

Posted
Conversation Title

Latest Post

Latest Reply

No Posting

No Posting

No Posting

No Posting

No Posting
Title

Status

Created

This user has no Entry subscriptions
Most Recent Approved Entries
Disclaimer
h2g2 is created by h2g2's users, who are members of the public. The views expressed are theirs and unless specifically stated are not those of Not Panicking Ltd. If you consider any Entry to be in breach of the site's House Rules, please register a complaint. For any other comments, please visit the Feedback page.
This user has no Bookmarks