.DIZZIE.DI. keeper of REBs dodgy tackle lol
Researcher U198260
.DIZZY,DI.

My Conversations
WELCOME TO MY SPACE NOT BOBS

IM ALSO PRESIDENT OF THE REBEL_WOLF FAN CLUB AND HAVE BEEN FOR THE LAST 16 MONTHS SINCE HE CAME TO SUNDAY DINNER SOME USEFUL LINKS WHO IS ONLINE
Click Here

I WAS BORN SOMEWHERE IN THE DATES OF THIS HEART PICTURE
Hence this picture I am of the female genda and my interests are:-ART AND TRAVEL OH AND OF COURSE MY GARDEN which has a pond or 2
MY INTERESTS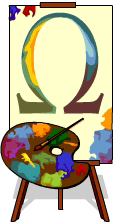 ART
I like to sketch and paint but since being with Bob I haven't needed to relax maybe. I find this a very relaxing pastime

TRAVEL
Having lived in Australia for a few years(2 of my daughters were born there)I have enjoyed travelling. It seems I return there every 3 years, doing so I have done the round trip with stopovers taking me to such places as Hawaii, singapore and LA America.
OTHER PLACES I HAVE VISITED>Canada :- this includes Vancouver,Toronto and the wondrous Niagara Falls.I flew over the Falls in a helicopter,breathtaking!!
MY GARDEN
my garden isn't too big to handle but it contains a pond with quite a few fish,frogs and tadpoles at this time of the year being spring. the start of the new life in the garden the apple tree is about to blossom too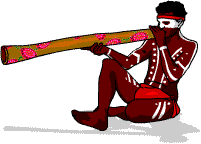 I'm an ex-Lder and anyone who would like a chat, just send a message and I will reply as soon as possible.
Messages left for this Researcher

Posted
Conversation Title

Latest Post

Latest Reply

No Posting

No Posting
Title

Status

Created

This user has no Entry subscriptions
Researcher Details
Name: .DIZZIE.DI. keeper of REBs dodgy tackle lol

Most Recent Approved Entries
This user has not written any Approved Entries.
Disclaimer
h2g2 is created by h2g2's users, who are members of the public. The views expressed are theirs and unless specifically stated are not those of Not Panicking Ltd. If you consider any Entry to be in breach of the site's House Rules, please register a complaint. For any other comments, please visit the Feedback page.
This user has no Bookmarks