Skeg's Space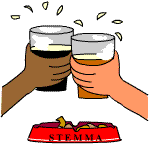 Welcome to Skeg's Space.

Umm...
ahh...
er...
[Insert interesting things here]
(Bugger, foiled again).
About Me (on the off-chance that you care)
I was born at an early age, in the North Riding of the People's Republic of Yorkshire, England's largest count(r)y and the home of the world's finest beer and Yorkshire pudding, among other things.
My interests include watching football (the round ball variety - you know, the one where you actually kick the ball - hence the name), being in a state of inertia and rollercoasters. Be sure to visit the Virtual Supporter's Club if you're a footy fan.
My personal achievements are limited to gaining five badges whilst in the Brownies, circumnavigating the globe and being able to set the VCROh, and I love the Simpsons in a non-obsessive kind of way. (Honest).
Messages left for this Researcher

Posted
Conversation Title

Latest Post

Latest Reply

No Posting

No Posting

No Posting

No Posting

No Posting
Title

Status

Created

This user has no Entry subscriptions
Most Recent Approved Entries
Entries
This user has not written any Approved Entries.
Disclaimer
h2g2 is created by h2g2's users, who are members of the public. The views expressed are theirs and unless specifically stated are not those of Not Panicking Ltd. If you consider any Entry to be in breach of the site's House Rules, please register a complaint. For any other comments, please visit the Feedback page.
This user has no Bookmarks