Coniraya
Researcher U187562
Coniraya's Page

Hello thank you for visiting my page


Pull up a chair and make yourself comfortable here in the soft glow of the moonlight.
There is always a plentiful supply of

as well as





and

so please stay a while and pass the time of day you are very welcome
Places I'm most often foundLil's Atelier The Blood of the Zaphodistas The Cafe Dinner Club The Palace Flophouse and Grill Church of the True Brownie The h2g2 RPG ClubWessex Researchers Group
I am a Member of Team Ant




I am the Keeper of Almost Empty Nail Varnish Bottles, well some one has to deal with all those annoying dregs in the bottom that the brush will no longer reach! Get your Keeper title here
Thanks to Amy the Ant for her help with the codes and links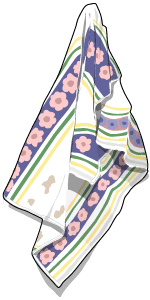 Please do leave a message to say hello
My Conversations
Messages left for this Researcher

Posted
Conversation Title

Latest Post

Latest Reply

No Posting

No Posting

No Posting

No Posting
Title

Status

Created

This user has no Entry subscriptions
Most Recent Approved Entries
Disclaimer
h2g2 is created by h2g2's users, who are members of the public. The views expressed are theirs and unless specifically stated are not those of Not Panicking Ltd. If you consider any Entry to be in breach of the site's House Rules, please register a complaint. For any other comments, please visit the Feedback page.
This user has no Bookmarks