CYBERHUMAN
Researcher U186831
USM Discovery - Pilot CYBERHUMAN (Oh God, they actually want you to be responsible for yourself at university)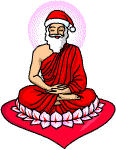 Just Want You To Let Me Be
Take my love,
Take my hand,
Take me where I can stand,
I don't care,
I'm still me,
Just want you to let me be.
Take me out,
Just don't hold back,
Tell them I ain't coming back,
Hold my hand,
Tell me what you see,
Just want you to let me be.
There's no place here for me,
Since I am an obscenity,
You can't take the life from me,
Just want you to let me be.
GREETINGS EARTHMEN!
Greetings. I am CYBERHUMAN, a cyborg warrior created by the Kraalons to cruise the galaxy in my ship, USM Discovery, and bring back stories of the many different species it contains (to boldly go where no man has gone before... ha, ha!)
My stories will appear on All Stories Welcome, although I might not submit them for the Guide. Most of the stories will be short and unrelated to any TV sci-fi show, although some may be related to my favourite sci-fi shows: Doctor Who, Star Trek, Farscape and Buffy the Vampire Slayer.
THE STORIES:
My stories will be my own but based on my favourite sci-fi shows listed above. They will feature characters who I've invented and any similarity to real life persons is purely coincidental. They will be divided into three or four chapters, and I will probably write one chapter every one or two weeks.
Messages left for this Researcher

Posted
Conversation Title

Latest Post

Latest Reply

No Posting

No Posting

No Posting

No Posting

No Posting
Title

Status

Created

This user has no Entry subscriptions
Most Recent Approved Entries
Disclaimer
h2g2 is created by h2g2's users, who are members of the public. The views expressed are theirs and unless specifically stated are not those of Not Panicking Ltd. If you consider any Entry to be in breach of the site's House Rules, please register a complaint. For any other comments, please visit the Feedback page.
This user has no Bookmarks