Subject: Highly Uninteresting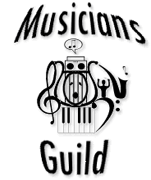 I'm a MuG, a member of the h2g2 Musicians Guild. The Musicians Guild is a virtual club for musicians, singers, composers, and other music aficionados at h2g2.
---
Basic Stuff
As far as your concerned my name is Biggles Rocks as do Austin, Raymond E Feist and Tom Clancy. Or Biggles rocks for short. I go by that name mainly because I really love these particular books or authers, plus I got tired of my old name. In case your interested that was Silveralien.
I've been accused of being an alien a number of times in the real world. (It became almost a nick name.) I guess it didn't really help that I ran with it and made up a bunch of fictishios facts (is that an oxymoron?) about my "home planet" Zog. I have to say though that I don't regret any of it. It's provided me with material for many a conversation when I couldn't think of anything else. The only thing I don't like is the name of my planet. Zog. It's just so unoriginal! But hey it was a spur of the moment thing and I didn't have much time to come up with it.
I live in Wales and have done since I was three, before that I lived in England.
Err (..trys to think of something else worth writting about..)
I go to a private school because state schools weren't designed for my slightly oddball character and I'd have been beaten up.
Oh and the two scrolling quotes are only there because they're my favorites and I wanted to put them somewhere, not cause they apply to me! I also really wanted to try out the marquee tag thingy
---
Favorite Books
I love reading and have done ever since I learnt to. Which was actually quite late, so I guess I've been trying to catch up.
I read pretty much anything except horror. I don't like horror because I get nightmares and imajine the monster coming to get me. I know they're not real but a tiny little part of me keeps saying "They are now". How do you answer that?
My favorite genres would probably have to be fantasy and romance but I also read military and political thrillers.
My favorite authers are Tom Clancy, Jack Higgins, David Eddings, Raymond E Feist, Nora Roberts and Captain W E Johns who wrote the Biggles books.
I really love Biggles. I think there great fun. I've even got one of the book covers for a desktop wallpaper. (Sad isn't it)
Other than that I also read romances. Both trashy (i.e. Andrea Kane) and non-trashy (i.e. Lily Prior).
I've also recently become attached to classical novels such as those by Austin and Jane Eyre by one of the Bronte sisters.
---
Favorite Films
I also love watching films. In fact I plan to make them when I'm older. Same as books I watch anything except horror. As long as it has a happy ending. I just don't get a kick out of being depressed.
My favorite film at the moment would probably be Lord of the Rings. I think its probably one of the best films I've ever seen.
Although Fight Club probably ties. I think it has to be one of THE cleverest films in existance.
---
Favorite Music
Unlike most people my age I happen to think that the Beatles rock. My other musical heros are David Bowie, Duran Duran, Guns and Roses, Beathoven, Clannad, Mozart, Debussy and Tchycofsiky. I've probably spelt that last one wrong and I suppose I should look up the correct spelling. But I can't be bothered.
As you can see my tastes are quite varried. I'll listen to anything from Heavy Metal to New Age and from Classical to Modern.
---
Favorite School Subjects
Well now we get to the real reason why many people think that I'm Extra Terrestrial. My favorite school subjects are history, physics, chemistry and theater studies, all of which I plan to do along with music for my A levels.
I love history because I find it really interesting how social ethics have or haven't changed over the years. I also find it interesting looking how history really does repeat itself, making a reality out of the following phrase.
"The only thing that can be learned from history is that man does not learn from history"
I can't remember who said that and to be frank I'm not even sure if I quoted it right but the gist is there.
I love physics because it satisfies my infinite curuosity of how the world works. I like chemistry for pretty much the same reason. (Frankly I'd do all three sciences if I could)
I like Theater Studies because I enjoy devising or acting in amature productions and I also find studying profesional theater fascinating.
I like music becuase I love music.
---
Hobbies
Well other than reading, and watching films my other hobbies are computers, h2g2, playing the oboe, playing the recorder, sailing (although I haven't had much chance to do that lately) and making films.
To date I've made one film, written a script for another (which I won't be able to make until next school year) and am planning a script for one which I hope I'll be able to film earlier.
---
Well I'm sure you found that very interessting (ha,ha,). But now I'll leave you to roam the emense cosmos that is the guide without my annoying ramblings to hinder you.
Messages left for this Researcher

Posted
Conversation Title

Latest Post

Latest Reply

No Posting

No Posting
Title

Status

Created

This user has no Entry subscriptions
Researcher Details
Name: Biggles Rocks as do Austin, Raymond E Feist and Tom Clancy.

Most Recent Approved Entries
Disclaimer
h2g2 is created by h2g2's users, who are members of the public. The views expressed are theirs and unless specifically stated are not those of Not Panicking Ltd. If you consider any Entry to be in breach of the site's House Rules, please register a complaint. For any other comments, please visit the Feedback page.
Biggles Rocks as do Austin, Raymond E Feist and Tom Clancy. has no Friends
Biggles Rocks as do Austin, Raymond E Feist and Tom Clancy. has no Followers
This user has no Bookmarks