StargazyPi
Researcher U178115
Anyone want a drink....
Hi Everybody! Welcome to the page of StargazyPi, keeper of PGGB's(
and A*'s. Also sub-keeper of the Golden Bail, 42 and all things shiny.
I am open to conversation so please, drop me a line.
Have a
on me... Before you begin, a demonstration....Of Fish swimming backwards!!!My Piccy Gallery! ME!!!
My Home!

My Ship!
My friend, LittleMissFordPrefect! (Just Kidding!)

My friend, ????? (no-one wants the job!)!

I Love and Hate.....! I like H2G2 (obviously)
I HATE EXAMS
My fav place is...anyplaece with a computer to chat to you guys!
My Lucky mascot is....A Golden Snitch! Looks like this!!~~~>
I really like 42.
I swear 42 haunts me.
Why is there no 42 smiley?
I have a really cute kittycat
She's white and as soon as I've found a suitable piccy in GuideML I'll put it in!!!! I also love pangalactic-gargle-blasters.....yes. Especially PGGBs. Anyone want one?
The Fish at Fish Corner
That's my fish, Zaphod the -1th - He's an insanifish.
My Friends! And My Friend's Friends! My Best Friend is known as
U178035
But mostly known as Little Miss!! My Friends online are:
Oh no, they're broken...must figure out how to fix that...
Also, I am now an ACE! Actually, I was an ACE. I kinda got chucked out for not logging on for about a year.
Here is a list of all of them....
Here's a drop-down list of the Aces:
Notes....
Please get in contact soon
Bye
StargazyPi
And a final farewell....... DON'T FORGET TO GET DRUNK! HAVE A PGGB ON ME!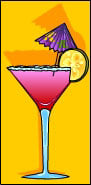 Messages left for this Researcher

Posted
Conversation Title

Latest Post

Latest Reply

No Replies
Title

Status

Created

This user has no Entry subscriptions
Most Recent Approved Entries
This user has not written any Approved Entries.
Disclaimer
h2g2 is created by h2g2's users, who are members of the public. The views expressed are theirs and unless specifically stated are not those of Not Panicking Ltd. If you consider any Entry to be in breach of the site's House Rules, please register a complaint. For any other comments, please visit the Feedback page.
StargazyPi has no Friends
This user has no Bookmarks