span(ner in the works) - check out The Forum A1146917 for some ace debate
Researcher U173639
insert witty title here
I had a previous incarnation on h2g2, from 1999, prior to the bbc conversion but I lost track due to the changeover. I'm ignoring it to do a spot of reinvention.
A little bit about me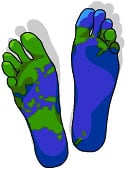 Am one of the Antipodian h2g2ers.
Frequently to be found lurking in The Forum , what Ask h2g2 would be sans silly word games and the like, ie a place to ask questions and debate answers.
Wombled along to h2g2 due to my love of the books, written by the ineffable DNA and recently returned to the Guide after reading The Salmon of Doubt.
I think I have accurately discovered my h2g2 Researcher Code:
----BEGIN H2G2 CODE BLOCK----
Version: 1.1
RO Y+(+) N+ SB A++ P L++ M-- s>+ V- E- PR p a B++ TV r>+ D T-- nh !C- m- t>++
-----END H2G2 CODE BLOCK-----

Messages left for this Researcher

Posted
Conversation Title

Latest Post

Latest Reply

No Posting

No Posting

No Posting

No Posting
Title

Status

Created

This user has no Entry subscriptions
Researcher Details
Name: span(ner in the works) - check out The Forum A1146917 for some ace debate

Most Recent Approved Entries
Disclaimer
h2g2 is created by h2g2's users, who are members of the public. The views expressed are theirs and unless specifically stated are not those of Not Panicking Ltd. If you consider any Entry to be in breach of the site's House Rules, please register a complaint. For any other comments, please visit the Feedback page.
This user has no Bookmarks