Lady in a tree
Researcher U172936
Ah! Come in...

Hello ! Welcome to my space.


Not much to say really. I have just turned 40 and live with my husband in Hertfordshire, UK.
I love cats. We have a little girl cat called Tasha. Both Jake and his brother Charlie were our first cats but Jake passed away on February 16th 2004 and we recently lost Charlie in the same way on April 15th 2006. We miss them both terribly.





I am currently taking time off work to get fit and healthy...in other words lose a vast amount of weight and get a life!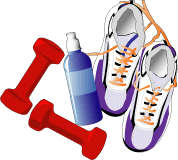 I recently ran (OK I walked) in one of Cancer Research's Race for Life. It marked the first anniversary of a new me. I finished the course and raised an amazing £250.
We are all losers...
I was inspired to lose weight by a beautiful person called Kelli. She wrote all about her efforts in weight loss and shared her experiences, good and bad, with us. I was determined to follow in her footsteps and lose weight. It took nearly 2 years after first contact to begin my journey. There are a few researchers on the same journey right now and progress is charted on the Saturday weight loss thread. So far I have managed to lose 4 stone in 7 months.
Easy come, easy go...
I am a member of The H2G2 Queen Fan Club, which is a club each and every Person who has ever heard any Queen Song should Check out!
Click to visit The H2G2 Queen Fan Club.
As the badge says - I am a member of the Queen Fan Club.Go along and join up if you like that sort of thing. Ah go on. There's news and lyrics and things.
Aglets...
...are those handy bits of plastic on the ends of shoelaces that stop them fraying. I am the official Keeper of these wonderful things.
Oh so that's what you look like!!
Have you ever wondered what your fellow researchers look like? The quite magnificent azahar has put together a fantastic album of our ugly mugs so that you can satisfy that curiosity. Visit the h2g2 friends photo gallery and join in the Conversation
Things I like...
Cats. Words. Las Vegas. CSI. Chocolate. My bed. Johnny Depp. Swimming. Optimism. Autumn. Onomatopoeia.
Onomatopoeia
The word Onomatopoeia means "formation or use of words such as buzz or murmur that imitate the sounds associated with the objects or actions they refer to"
Click. Hiss. Splash. Boom. Pop. Purr. Quack. Tweet...and my all time favourite PLOP!
Things I DON'T like...
Ignorance. Offal. Intolerance. Coronation Street. Jeremy Clarkson. Lateness. Thunderstorms (Astraphobia).
Astraphobia
An abnormal and persistent fear of thunderstorms. Sufferers experience anxiety even when they realize the risk of harm is very small. Consequently, when indoors they might seek shelter under a bed, in a closet or in a basement. They generally keep a watchful eye on the sky and remain alert for reports of electrical storms.
I have this. I dread the summer days when a storm is forecast. It is worse at night. I wish I didn't have this fear but as with all phobias it is just one of those things. I have to deal with it.
That's it for now...
Thank you for visiting . Drop in any time.
Messages left for this Researcher

Posted
Conversation Title

Latest Post

Latest Reply

No Posting

No Posting

No Posting

No Posting
Title

Status

Created

This user has no Entry subscriptions
Most Recent Approved Entries
Disclaimer
h2g2 is created by h2g2's users, who are members of the public. The views expressed are theirs and unless specifically stated are not those of Not Panicking Ltd. If you consider any Entry to be in breach of the site's House Rules, please register a complaint. For any other comments, please visit the Feedback page.
This user has no Bookmarks