Apollo
Researcher U169011
The Sun God
Ahh...how time progresses. Forgive me if I reminisce, but I'm simply in the mood
. It's been a long time since I was a frequent poster here at H2G2. Real life seems to find a way of reorganizing your priorities. I'm starting a career here in the Windy City with a world-class professional training organization, and trying to work out the whole "Am I going to get married soon?" dilemma. But everytime I look at my bookmarks and see "H2G2 - Apollo", I get a little sad...
The Beginning
You see, I've been through a lot here. I remember my first few weeks, I was a brand-new researcher who had just finished The Hitchhiker's Guide...and that was actually around the time of Mr. Adams passing (RIP Doug). I was sooo lost...but then an Angel showed up to help me along my journey. I remember how much of a savior GalaxyBabe was, and I eventually took on my own sainthood as Patron Saint of Retired and Forgotten gods She was the first H2G2er to contact me, and I'll always remember her for that.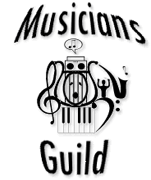 As I began to get my footing, I came across another interesting little group, the Keepers. I thought about it, and requested the title of Keeper of Ex-Girlfriends (because I have so many

). This was when I met another person who would end up being a major influence in my time here at H2G2 - Dragonfly. I followed links from her Uspace and found out she was the Muse-mother, and I quickly asked for the title of Muse of Flirtation...guess why? And yes, that explains the whole "Keeper of Ex-Girlfriends" thing too. It was also through Dragonfly that I joined the H2G2 Musicians Guild, learned to love Chocolate Milk and Cheesecake, and was witness to the power of a
.
I started engaging in some very stimulating chats with people from around the world, and was drawn into the culture of H2G2 (which can be VERY intoxicating!). One of these conversations, a philosophical one that I was fairly proud of myself for having started, ended up being the cornerstone for my involvement on H2G2. The "What God would You Be?" forum...which eventually morphed into a mock battle, my first experience Role Playing. It was entertaining and challenging at the same time, trying to mix wit and common sense to one-up the others. Included in this conversation was Saturn Girl, a rather flirtacious and aggressive woman who would end up being probably my closest companion here, as well as my arch-nemesis

. There was a goddess called Ben, a very matter-of-fact personality who I was instantly enamored by. There was also (among others) a rather odd chap named Red Dog, whose full effect on my H2G2 experience wouldn't happen for many months later.
Learning GuideML
As I slowly became more and more a part of H2G2, and became more and more addicted, I decided it was time to learn GuideML. I didn't quite know what I was getting in to having never learned basic HTML or any other code. But I dove in, got a few headaches, and bit by bit I added more and more to my Upage...until about 2 months later it finally started looking pretty good! I was now fairly confident in my GuideML skills and decided I needed to create a place of my own. Enter Mount Olympus...
Olympus actually began in quite a strange fashion. I signed on one day to find a new conversation on my Uspace. It was Red Dog, the odd fellow from the "What God would You Be?" forum, and he was complaining that I'd mentioned my nickname (Golden Thighs) on my page but hadn't given him credit for having bestowed the name upon me. He did have a point, so I added his name to my page and thus started a conversation about the original battle of ours (which had been over for nearly 4 months). Eventually, I got an idea. With the help of Red Dog and SaturnGirl, I created my masterpiece of Mount Olympus. Olympus served many roles for me...harboring the Battle of the Gods, serving as a meeting place for my friends, and the beginning of the H2G2 Pantheon.
Olympus brought a new group of friends into my H2G2 world, and it built my confidence in creating places that people enjoy. It was very soon after the launch of Mount Olympus that I began another project in secret...but we'll come back to that. Through the new group of friends on Olympus (namely Lady Elly), I was introduced to another realm of H2G2...Balwyniti. I procured the title of Ambassador to Mount Olympus, and enjoyed the community of Balwyniti for quite awhile.
I also got acquainted with another researcher around this time, who I'd actually met during my first week on H2G2 as an angel, Titania. Though our contact was always fairly brief, she has stood out in my mind as one of the most compassionate researchers I've met.
I was now spending a lot of time "lurking", looking at other users pages. I noticed a lot of 42isms, and decided I wanted one of my own! Argon0 came highly recommended as a good mathematician. So I left him a message begging for help, and sure enough two days later he had my very own 42ism:
(1x6)x(9-0-1-1)=42
I was now a true member of the community...and a true member needs to leave his mark here at hootoo
Causing Chaos
But back to the aforementioned secret project...I was inspired by a place GalaxyBabe had introduced me to called The Manor. I had rented Guesthouse #6, where I subsequently got to know a researcher named sea (SoEasilyAmused) extremely well

. I enjoyed the setup of the manor, but sadly it was beginning to lose "customers".
I decided to try something a little different...a place with a lot of options, but still fairly simple to navigate. I wanted a catchy title, and somewhat of a purpose. After watching the New York Friars Roast, I decided that was it...an H2G2 Roast!! So, with that in mind, I worked deep into the night to create The Hot Spot. The Hot Spot turned out to be quite a success (with the ironic exception of the Roast

). There were places for many different fancies...several great ballrooms used for anniversary parties, a few rooms dedicated to fans of J.R.R. Tolkien, a splendid garden, and the gem of them all (which came some time later)...The Chaps Club.
The story around The Chaps Club is definitely one worth repeating
. As Red Dog and I grew to become friends on H2G2 and appeared in the same forums, I began to see a lot more researchers with wit, humor, and personality much like mine. This group became very dear to me, and was responsible for my subsequent addiction to H2G2 (at least 6 hours a day). Sergeant Mushroom (shroom), Ex-Rambling, Uncle Heavy, along with my old pal SaturnGirl and so many others, formed a group that seemed to follow each other everywhere around H2G2. It wasn't long before the war to end all wars began...
Cats and Dogs
The most tumultuos times for H2G2 were the years of the Great Cat and Dog wars. The lines were drawn, with Commander Red Dog and the A.C.F. (Anti-Cat Federation) leading the good fight against sea and her devious Cats. The battle raged on many fronts...it spanned page after page, taking over various realms on H2G2 and leaving a terrible wake as it moved on. At one point the cats were almost bested, thanks to the A.C.F.s ingenious Curiousitizer...but Sergeant Mushroom wouldn't push the button! Rambling became Ex-Rambling after a deadly crash in her sopwith pup, and still the war raged on. Intelligence files were created, the A.C.F. created a secret code which was soon broken by the cat forces...it was pandemonium. It was also during the events of this war that SaturnGirl and I attained our reputation as top-notch (and immensely amusing) competition for each other. These were indeed great days to be a hitch-hiker!
Though most of the events of the Cat/Dog War were jovial, one of our invasions was a bit ill-conceived. On the same day that I was sainted, procuring the title of Archangel Apollo, the Dogs invaded the Musehome. The Musehome was supplying the cat forces with cheesecake, and also happened to be the realm of one of the ACF's Most Wanted--Dragonfly. The thread of the infamous "Musehome Incident" can be found here. It was a case of poor miscalculation of the Muses and their vehement defense of Dragonfly! The Dogs called in back-up, got creative, and tried our best, but we were simply overmatched. Then, in poor judgement, we resorted to...less honourable tactics. I stole Sergeant Mushroom's cat, Cleo, and hid her in a thread on H2G2. Shroom managed to find her shortly after, but not before the invasion began to get a bit personal. At one point Red Dog had left H2G2, feeling terrible about the situation and what all had befallen. It was quite a tense situation for a matter of days, and Red Dog and Uncle Heavy were relieved of their museship, but everyone came to terms in the end. The "Musehome Incident" is now behind us and everyone is again on good graces, but it will forever remain a milemarker in the Cat/Dog War.
During the course of these events, Red Dog started a thread at The Hot Spot for veterans of the war (any war, really, but it happened during the Cat/Dog war). It was called the The Chaps Club and is quite possibly the most amusing single thread I've ever read. Unfortunately the Hot Spot couldn't quite contain it, so Red created the chaps own page here.
The Chaps were responsible for a very memorable event that turned out to be a milestone for The Hot Spot - The historic Valentine's Day Dance. The precise events are better left to the reader, though I believe I'm still tied up there

.
Another guerilla branch formed from the events of the Cat/Dog war was the Legionnaires, who were dedicated to getting Sergeant Mushroom to push the button!
The Cat/Dog War has simmered down to a slight trickle as of late, though skirmishes still break out. But that, my friends, is not the end of the chaos I've experienced here...
June 2002
I'm not quite sure what inspired the events of this month, but it was apparently time for revenge on Apollo
. It all started with a researcher I've mentioned a few times, one SoEasilyAmused (aka sea). Sea had created an adventure series of immense genious called The Quest, and I was watching and waiting to see if I would be graced with an appearance

. I waited and waited, laughed at the extraordinarily entertaining fiascos of some of my fellow H2G2ers, and finally on June 12th I made it!! Chapter 15 included a cameo of yours truly, as a boy-toy of SaturnGirl! I was thrilled

!
This, though, apparently started quite a fan base. I'd recently revealed a somewhat embarassing diary of one Red Dog, and he decided it was time to reveal why I had my title of Keeper of Ex-Girlfriends. Red, with the help of sea, created the Ex-Files on June 29, and havoc ensued. Ex-Girlfriends were popping up as researchers everywhere!! Some of the story was told by Ex-Rambling in The Dog House Papers, but the true magnitude of these events was astonishing! My reputation was taking a serious turn for the worst

...especially after Ex-Rambling made me an Honorary Ghost!
The craziness of this summer did not stop in the world of H2G2 though. RL was quite a trip...see The Summer of 02: Part 1 and The Summer of 02: Part 2.
RL
It was around this time that the ever-present elephant-in-the-room, Real Life, started to catch up with me. An organization that I'm involved in on campus had elected me to serve as the Governor of the district and after that chairman of the international board, and I was doing a lot of traveling.
However, some interesting things began to happen while I was slacking...including an increasing interest in Mount Olympus. The number of new H2G2 gods and goddesses was growing almost daily, and it was all I could do to keep up with the requests. And a true sign of success is the longetivity of the HotSpot-without the frequent presence of its proprietor
.
I will always carry with me fond memories of H2G2, and it hasn't gotten rid of me quite yet. But as the list of my aforementioned friends who are still here continues to dwindle, so does my frequency posting. For those interested, you can follow my RL exploits here, and you can also find me on "Lord of the Rings Online" (LOTRO) as Valadan on the Gladden server. May we all meet again in another life.
-Apollo
LIFEGUARD
I have been enstated as the Greek Lifeguard who sits in his tower while all the women gather around at H2G2 Waterworks and Beach (created by H2G2's own BlueBottle). If you get a chance, come by the Lifeguard Hut.
Poetry
A little bit of poetic advice...not amazingly artistic stuff, but from the heart:
Food for thought...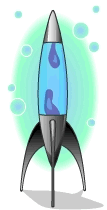 Are the workings of a mind
Ever truly understood?
Do we dare to think we could?
Are we scared of what we'll find?
If ever dreams become reality,
Would reality then become a dream?
Would the world become a calamity
Where everything you know is nothing you've seen?

The everyday things we take for granted
Were the vivid dreams of yesterday's man.
If they could see what we have done
Would they not think this a mystical land?

We dream of ages long since passed,
Heroes of legend and soldiers of war.
We call these dreams because they don't exist
So what will dreams become when we are no more?

The dreams we dream right now might prove to be
The reality of tommorrow's man,
So will tommorrow's man look back and see
A dream we have lived reality in?
P.S. For some more great poetry, check out my buddy Saturn Girl!
"The art of writing, much like talking, is knowing when to stop"
Messages left for this Researcher

Posted
Conversation Title

Latest Post

Latest Reply

No Posting

No Replies
Title

Status

Created

This user has no Entry subscriptions
Most Recent Approved Entries
This user has not written any Approved Entries.
Disclaimer
h2g2 is created by h2g2's users, who are members of the public. The views expressed are theirs and unless specifically stated are not those of Not Panicking Ltd. If you consider any Entry to be in breach of the site's House Rules, please register a complaint. For any other comments, please visit the Feedback page.
This user has no Bookmarks