Jargon ((1 * 5 * 2 + 7) * 3 - 9 = 42)
So who is this Prophet character?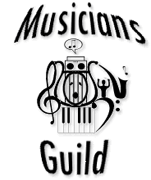 I'm a six-year Researcher for the Guide who's just come back from another rather long lunch. I've managed to get rather out of touch with the Guide and I'm not certain how.. I think it might have happened when my browser died and I lost all my bookmarks. Anyway, I just finished reading Hitchhiker (the biography of DNA) and got my interest back in being somewhat active with the Guide. Might be a while until I submit any new entries, but hey, they'll come.

--10 November 2006
Geekery
----BEGIN GEEK CODE BLOCK----1
Version: 3.12
GCS>$/IT$/MU/PA d- s+: a-- C++(+++) UL++++ P---(++)@ L+ E--- W+++(--) N- o? K- w(---) O- M+@ V? PS(+) PE--(+) Y+ PGP++>+++ t+ 5-- X R*> tv+ b++ DI+ D++ G e>++++(*) h---> r++>+++ y+
-----END GEEK CODE BLOCK-----

----BEGIN H2G2 CODE BLOCK----
Version: 1.1
RO Y++ N- SB A- P:- L++() M s-(--) V>++ E+>++ PR(++) !p a- B(++) TV? r D T- nh? C-(+) m(-) t(+)
-----END H2G2 CODE BLOCK-----

1What's this all mean, anyway? Click here for a coherent explanation.
Messages left for this Researcher

Posted
Conversation Title

Latest Post

Latest Reply

No Posting

No Posting

No Posting

No Posting

No Posting
Title

Status

Created

This user has no Entry subscriptions
Most Recent Approved Entries
Disclaimer
h2g2 is created by h2g2's users, who are members of the public. The views expressed are theirs and unless specifically stated are not those of Not Panicking Ltd. If you consider any Entry to be in breach of the site's House Rules, please register a complaint. For any other comments, please visit the Feedback page.
This user has no Bookmarks