Wendy Redred Robin .... That's me ....
Welcome ....
Are you sure you wanna hear more .........
I'm a dreamer who prefers to be far from the madding crowds.
A graduate at one with the natural world, its scenery and wildlife.
An ABBA fan with a wide taste in music.
A practical person who is never afraid to ask questions.
Concerns for future include the increasing global human population and its effects on this planet.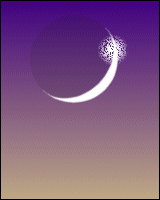 Replies to messages
As an occasional visitor to these pages I may not reply to a posting for a few days, but hopefully I will get there eventually.
---
Messages left for this Researcher

Posted
Conversation Title

Latest Post

Latest Reply

No Posting

No Replies
Title

Status

Created

This user has no Entry subscriptions
Most Recent Approved Entries
Disclaimer
h2g2 is created by h2g2's users, who are members of the public. The views expressed are theirs and unless specifically stated are not those of Not Panicking Ltd. If you consider any Entry to be in breach of the site's House Rules, please register a complaint. For any other comments, please visit the Feedback page.