Hickory see also U170775
Hickory: Something weird just happened. I reverted to my old self./ Shagbark is a type of hickory.

. Fast forward to 2011. After not being able to access this page all the time that BBC held the reigns, when I wanted to reactivate U170775 the system insisted in activating this page instead. A guru finally manually reactivated U170775 hoping I would get my modern account only. Instead it had two accounts, both using the same password. So the guru switched the password on the new account to something else. Now if I sign in on the original password I get here. An account that has slept for over a decade and has no record of all that went on during the BBC years. So, yes it is me, but not really- it is the pre-BBC me.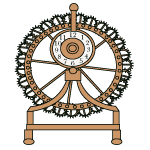 Hickory Dickory Dock
The Mouse fell off the clock.
Then for a lark
He climbed a shagbark,and did a swandive
As the clock struck five
Hickory... ,Dickory..., Dock.
Messages left for this Researcher

Posted
Conversation Title

Latest Post

Latest Reply
Title

Status

Created

This user has no Entry subscriptions
Most Recent Approved Entries
Disclaimer
h2g2 is created by h2g2's users, who are members of the public. The views expressed are theirs and unless specifically stated are not those of Not Panicking Ltd. If you consider any Entry to be in breach of the site's House Rules, please register a complaint. For any other comments, please visit the Feedback page.
This user has no Bookmarks